Coming soon... pre-orders available now!
Building Boys will help parents raise great guys in a world that misunderstands males.
Building Boys contains a set of guidelines that parents can use to direct their parenting choices throughout their sons' lives – guidelines that are as relevant to parenting toddlers as they are to parenting teenagers.
Advance praise from Steve Biddulph, author of the million-selling Raising Boys: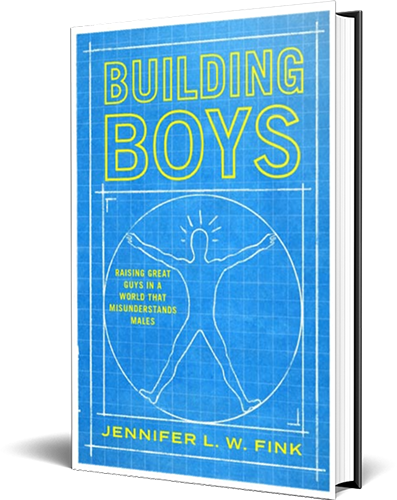 Advance praise from Steve Biddulph, author of the million-selling Raising Boys:

This is your complete resource for raising boys:
Tackling the tough stuff―Address important issues like puberty, sex, consent, and mental health, with advice for initiating crucial conversations.
For modern families―Explore advice that works for families of all types, plus tips for raising boys in the ever-expanding digital worlds of YouTube, Twitch, and more.
Moments of reflection―Each chapter ends with thought-provoking questions that encourage you to think about your hopes and fears as a parent, and identify your values and priorities.
I spent most of my first son's tween and teen years feeling absolutely overwhelmed. I didn't know how to handle his intensity. His moods infected our house. And when he didn't do what he was supposed to do, I was at a loss. How does one discipline a child who is bigger than you, stronger than you, completely determined and tech savvy?
I cried. I journaled. I muddled through.
I survived, though, and so did my son. Eventually, I realized I'd spent the past six years or so trying to find the answer – trying to fix what was wrong with my son – when in reality, nothing was wrong. He was growing, plain and simple. His mind and body, and our relationship, were changing. He was going through a completely normal and natural stage, a stage that starts (for boys) around age 10 or so.
— Jennifer L.W. Fink
I wrote these words in 2017, in a blog post I titled Top 6 Tips for Parenting Tween Boys. It's since become one of Building Boys' most popular blog posts, and that, I think, speaks to the confusion and desperation many parents feel when their boys hit the tween years.
The First-time Mom's Guide to Raising Boys: Practical Advice for Your Son's Formative Years is more than my first book. It's a combination de-coder ring and map that will help you understand your son's moods and navigate his transition to adolescence.